Responsive Brochure Web Design in Cromer
A mobile, tablet friendly and responsive website, all in one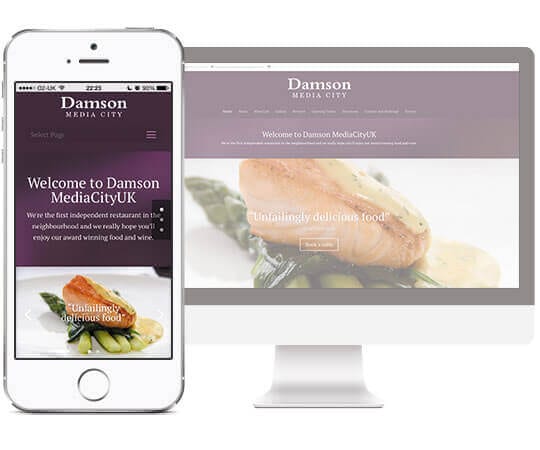 Responsive Web Design in Cromer
All our of websites are built responsive meaning that their liquid layout will adapt and reflows to suit any device which is important for the modern age. Did you know that more than half of website visitors now brower on their phone. This means that a responsive mobile-friendly website will maximise the chances of engagement from potential clients in Cromer and the surrounding area.
We specialise in building creative, beautiful, functional – but most importantly – responsive web design projects to take your business to the next level, perfect for your business in Cromer. We're ready to build your next web design project and we're here to help keep it fresh and continue performing.
So if you are looking for web design in Cromer please Contact us today and let us know how our web design team can help you today.
What is a Brochure Website?
Our brochure websites are perfect for businesses in Cromer who are looking are looking to generate more work, promote goodwill among customers and prospects, and deliver strong marketing messages.
Web Design in Cromer
Having a website is great for your business in Cromer. It boosts your credibility, keeps your customers informed, you can target a wider audience and, most importantly, it means that you are always accessible, meaning that your standard working day doesn't have to end at 5:00pm. Your customers can be anywhere and can access your website 24/7, meaning they always have access to your products and services.
Saving your business money
When you compare the cost of a website to other advertisements such as newspaper ads, the cost of these can really add up, making a website a more value for money option.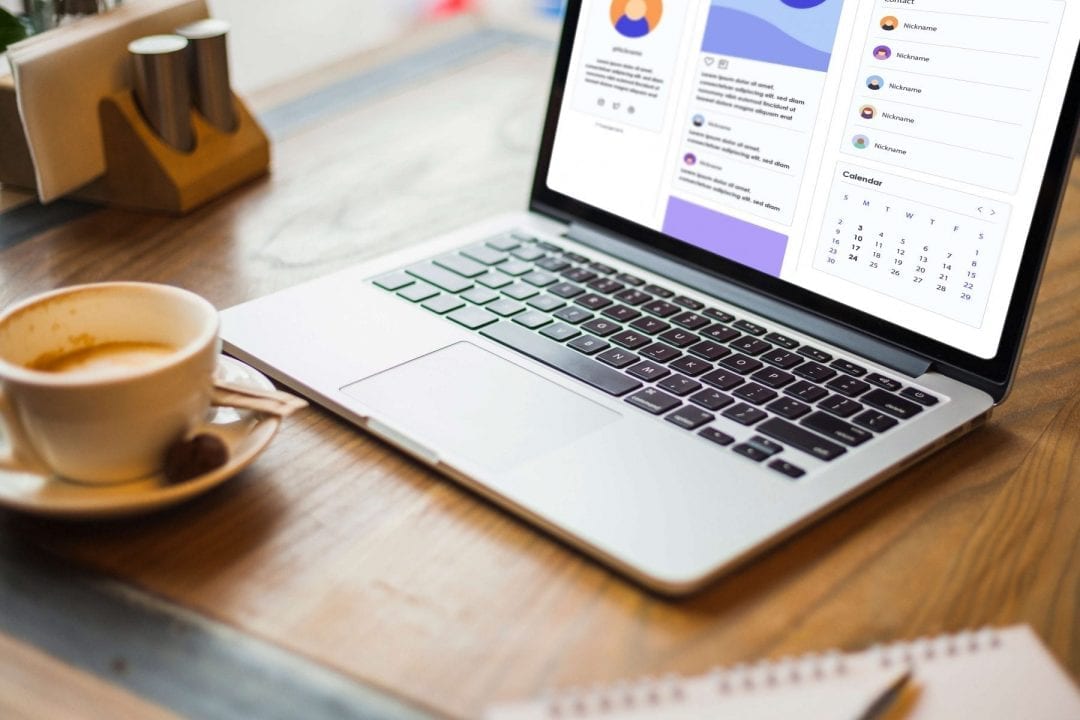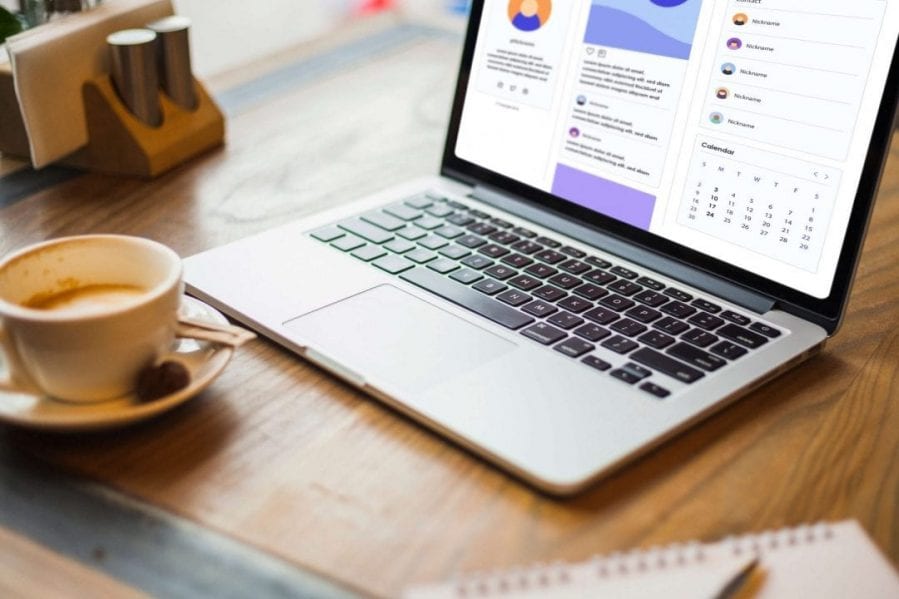 Our Most Recent Web Design Projects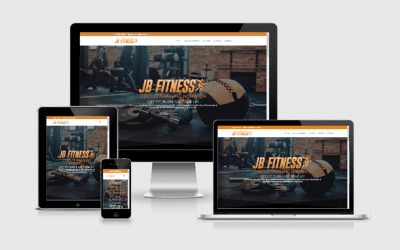 The web design team of Nettl of Norwich Central and Wensum Print are pleased to announce the launch of a new website for JB Fitness Norwich. About the web design process JB Fitness Norwich is an established circuit training class run by Personal Trainer, Jodie...
read more
Covering Norwich, Norfolk, Suffolk and throughout the UK
We are based in Norwich but our web design service also covers Norfolk, Suffolk and the whole of the UK. With the internet being used so much in everyday life, it's extremely important to have a website that is eye catching and looks really good. Nettl of Norwich Central have made it a priority to provide only the highest standard for website design, ensuring the best possible outcome for our customers in Norwich. With that being said, our team will design your website in a way that's focussed around making sure your business is successful online.​
How can Nettl of Norwich Central help?
Here at Nettl of Norwich Central, as a flourishing business ourselves, we understand that the internet is used by nearly everybody, everyday of their life. This is why it's important to have a website that's truly eye catching and visually pleasing.
Professional Design Team
Our professional graphic and web design team aims to provide only the highest standard of web design services to businesses throughout Norwich. We focus on making sure that your business is as successful online as well as offline. This is why we work closely with each and everyone of our web design clients in and around the Norwich area, we outline their exact requirements before we even start the web design process. Ensuring that we have all of the client's requirements is an essential part of our website design services.
No Nonsense Website Design
We thrive on achieving customer satisfaction, if our customers are happy, then so are we, this is one of the reasons why we believe that we should be your first and only port of call for web design anywhere in the Norwich area.
We offer our web design services in:
Acle | Cambridge | Cambridgeshire | Colchester | Cromer | Dereham | Ely | Essex | Fakenham | Gorleston | Great Yarmouth | Ipswich | Kings Lynn | Leeds | Lincolnshire | Liverpool | Lowestoft | Norfolk | Norwich | Manchester | Peterborough | Suffolk | Thetford | Wisbech and throughout the UK.
Web Hosting in Cromer
Above all, we believe in keeping things simple. Therefore depending on what type of website we build for your business in Cromer, we'll suggest a suitable hosting package.
Your new web design project will be deployed into our cloud platform powered by AWS EC2. This uses the same proven infrastructure that runs famous names like Netflix, Pinterest, Expedia and Amazon.Therefore, for a fully responsive brochure website we would recommend the starter package. However we can provide more powerful hosting if required.
Contact us today to find out more information about our hosting packages.
Starter Hosting Package
The Starter Hosting Package includes:
Storage: 5GB

Firepower: Normal

Backups: Weekly

Incident Response time: Next day

Availability: 99%
What type of business' websites have you worked on?

We've created websites and built web projects for a range of businesses and companies, everyone from small startups to large corporations, non profits, B2B and B2C in a broad range of industries. Over the years we've assisted many firms to improve their customer service, from marketing their products and attractive customers, when you choose Nettl of Norwich Central, you're in the best hands.

What is a brochure website?

A brochure website is similar to a printed brochure, but an online version, they're more for informing customers and will include a range of text and images. Brochure websites are often considered a great option for promoting your business or company as well as being efficient and cost effective. For more information the the brochure websites that we provide, feel free to call our team today.

How long will the website take to build?

This all depends on your requirements and specifications, including the size, type and style of the site. At Nettl of Norwich Central, our web design services in Norwich will ensure that your website is up and running as soon as possible.

What's the price of your web design services?

While the cost of a new website design will depend on a number of factors including, the type, style and size of the website, as well as any different features that you may want to include, at Nettl of Norwich Central you can trust you'll receive a competitively priced quote. Our budget websites start at £299 plus vat.

What is an eCommerce website?

An ecommerce site is a great option for those businesses that need an 'online shop', they will allow you to sell your products or services online as well as give you the best chance of being successful. E Commerce sites mean that your products and services will constantly be out there and available for sale. To find out about the ecommerce website design that we offer, feel free to contact our team today.

I'd like a new design for my current website, is this possible?

Yes absolutely, as well as building full website platforms, we also offer web design services and will work alongside you to make sure that we create the web design of your dreams. When you choose our team for your new website design, trust that we've got you covered.

Why should I choose Nettl of Norwich Central?

With years of experience in web design, we're known across Norwich for the excellent services that we offer. All of the printing that we offer is provided through the most professional methods, materials and equipment, this will make sure that you receive a high quality finish, no matter the type of printing that you need, get in touch with Nettl of Norwich Central today.
Latest News from Nettl of Norwich Central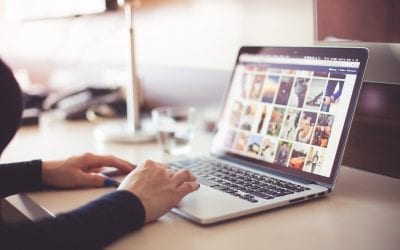 About our Budget Web Design Package In the modern world, having a web presence is essential to...
read more
One thing is for certain - These are extraordinary times. Being in business is often about...
read more
Quite frankly, it's not what you say, it's how you look when you say it. Our ingenious Exhibition...
read more