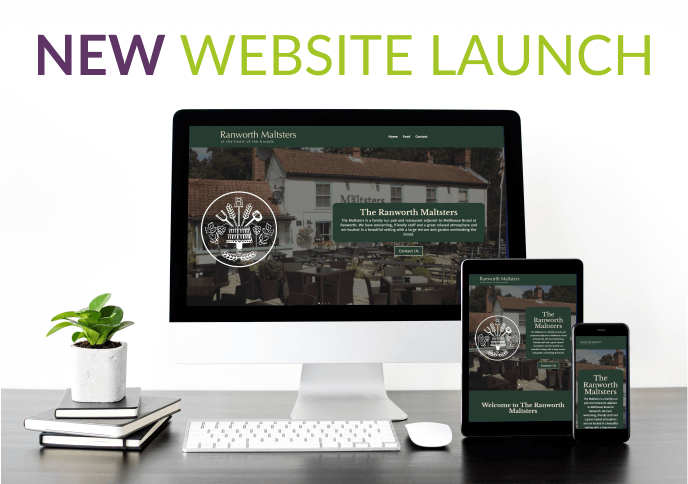 We are pleased to announce the launch of a new website for The Ranworth Maltsters.
Unhappy with their current website and how they couldn't change anything on their site, the Ranworth Maltsters got in contact with us as we currently design and print their menus, business cards and banners.
The Ranworth Maltsters is a family run pub and restaurant adjacent to Malthouse Broad at Ranworth. The pub has welcoming, friendly staff and a great relaxed atmosphere and are located in a beautiful setting with a large terrace and garden overlooking the broad.
They have an extensive menu available every day! They also offer a great selection of wines and a choice of real ales along with all the drinks you would hope to find in your favourite pub.
The pub is open all year round, so why not pay them a visit.
If you are looking for a new website for your business, then please get in contact via email to norwichcentral@nettl.com. We would be more than happy to help!
Please follow and like us: