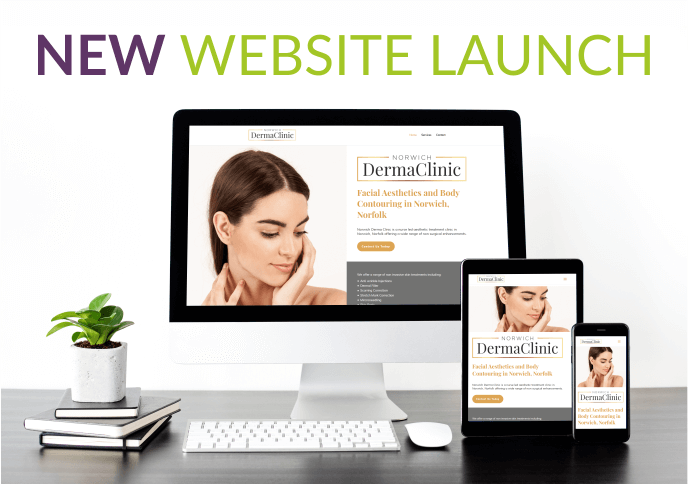 We are pleased to announce the launch of a new website for Norwich DermaClinic.
Norwich Derma Clinic is a nurse led aesthetic treatment clinic in Norwich, Norfolk. All of their services include a free consultation to ensure that you get the best and correct treatment.
They offer a range of non-invasive skin treatments such as Dermaplaning Facials, Microneedling and Skin Peels, as well as Anti Wrinkle Injections and Dermal Filler treatments and are always adding to their vast list of services.
This project was an interesting one, as we have not only designed the website for Nowich DermaClinic, but have also designed a brand new logo and branding for the company.
If you are looking for a new website for your business, then please get in contact via email to norwichcentral@nettl.com. We would be more than happy to help!
Please follow and like us: